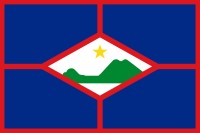 PJ5/K5WE QSL Policy
QSL PJ5/K5WE and PJ5W via my home call K5WE. QSL PJ5/N5WR via N5WR. Clublog OQRS is preferred. Direct is OK with SASE/SAE and sufficient funds for postage. Please no IRCs. Bureau request is OK via OQRS. Please don't send your cards via the bureau, they are not needed.
The entire PJ5/K5WE log and the PJ5W log were uploaded to LoTW shortly after returning home. I do not charge for a LoTW upload. Bureau cards via Clublog OQRS request are free to you, although there is a significant cost to me. I will process your QSL request as quickly as possible.
These DX trips are expensive. I hope you have enjoyed the show. Any voluntary donations to help with DXpedition expenses are greatly appreciated.
73,
Jeff – PJ5/K5WE, K5WE
---
---